Social Community
EASY BUY emphasized on running sustainability growth business together with the development of society, community, environment and quality of life. We believe that the business operation with the Corporate Social Responsibilities integration is one of the important factor which drives for the sustainable development for both communities level and nationwide. We continuously organized the certain activity including the periodically activities as appropriate and required by the society.
• Umay+ "PAY IT …FORWARD" Activity is a CSR activity that the company has conducted under the collaboration between EASY BUY and the Thai Red Cross Society for over 7 years for help disadvantaged people with disabilities in Thailand. EASY BUY fundraising to the Thai Red Cross Society was more than 60 million baht in total. In the year 2019, continued the fundraising to Support Research and Cancer Treatment for disadvantaged through the Thai Red Cross Society.
• Umay+ "makes Children's Dream …comes true" Activity is a range of support activities for the development of education for youth in province; such as donation of educational supplies, repair of the school environment, luncheon and scholarships, more than 59 schools in 51 provinces nationwide. Moreover, the activity continues the royal initiative sufficient economy philosophy of His Majesty King Bhumibol Adulyadej The Great. By preserve a path of sufficiency through concepts "Integrated agriculture" as well as creating knowledge for the local community in the area of sustainable integrated agriculture.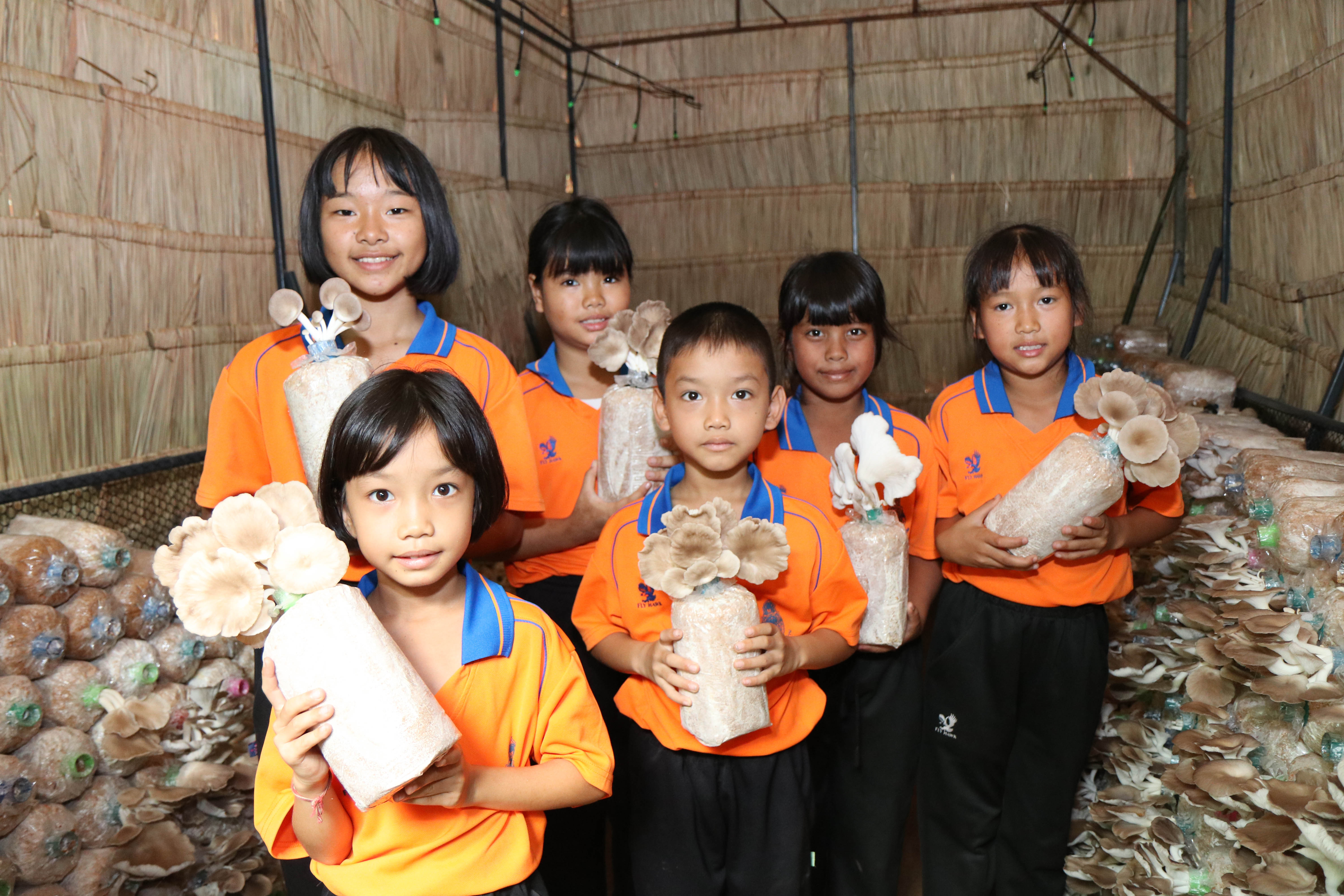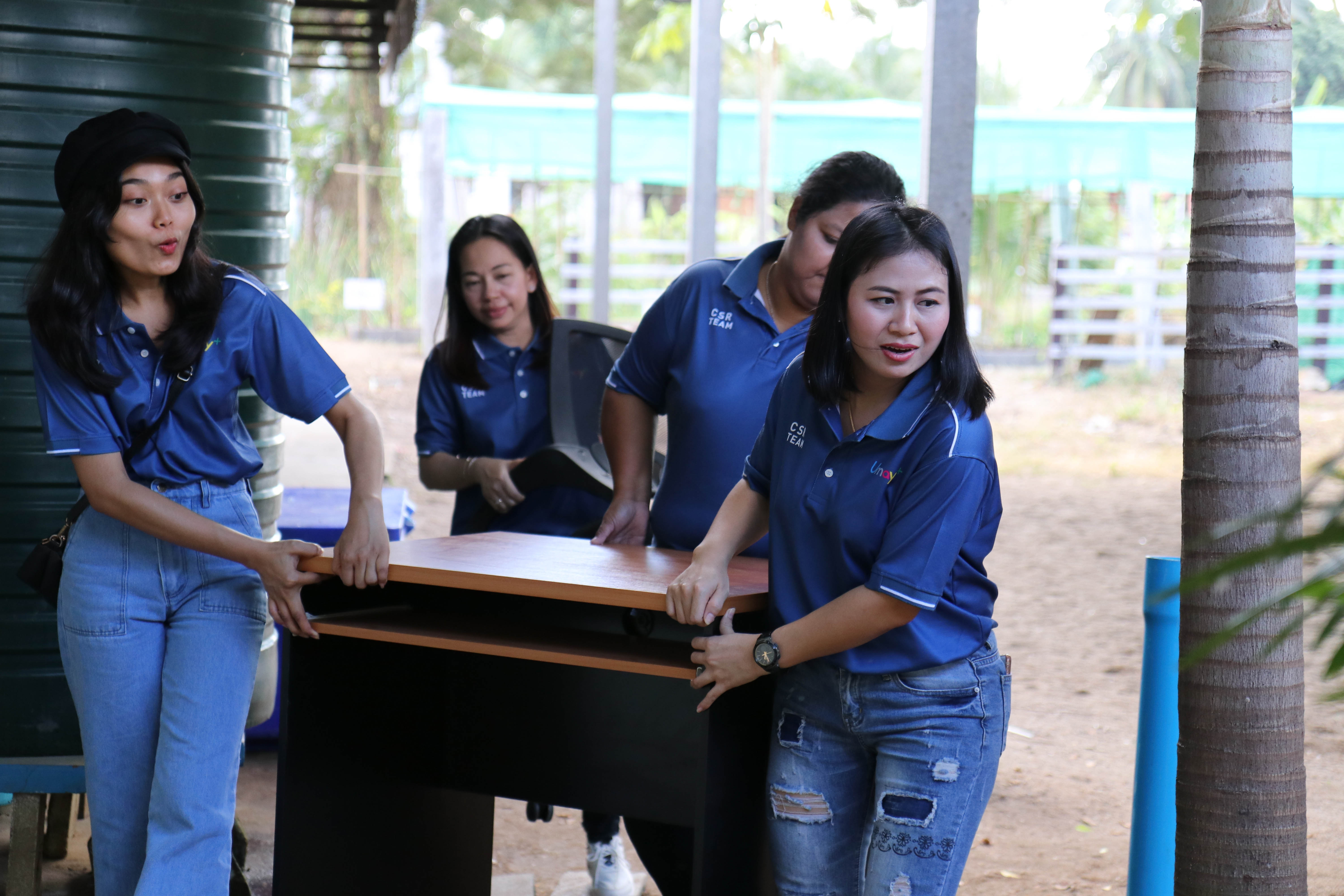 • The sponsorship of "BG Pathum United Football Club" and "Academy Football for Youth, Yamaoka Hanasaka Academy (YHA)" by becoming one of the main sponsors under the brand "Umay+" with the objective to promoting Thai sports popularity and enhancing the Thai sports industry to be equal to international standards.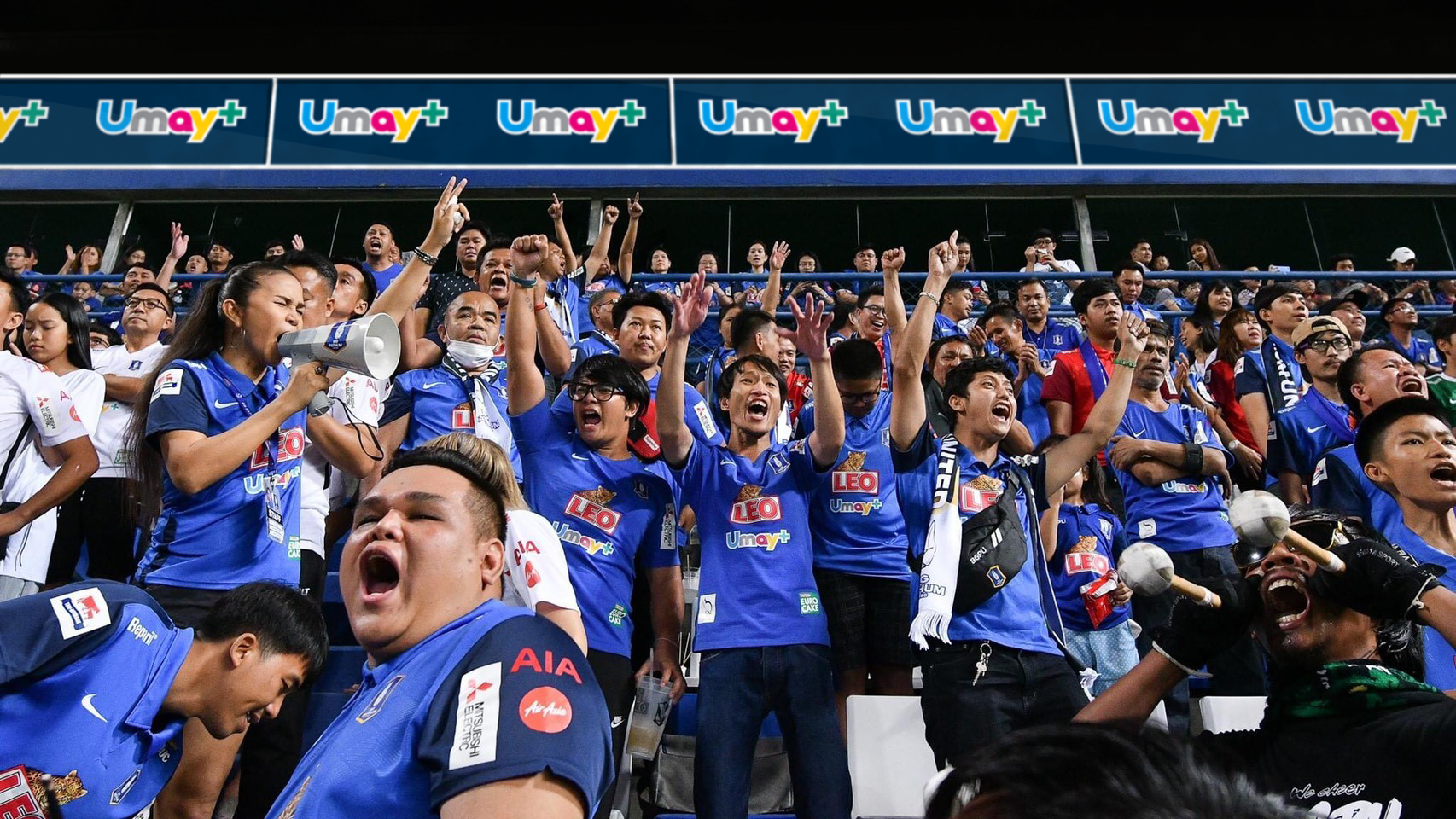 • The sponsorship of "Umay+ Road to Cerezo" with objective to encourage Thai youth to learn football skills, inspiration, and give opportunities in nationwide. These will be selected youth representatives in order to create an international standard football experience with the top J-League football team "Cerezo Osaka Football Club" JAPAN. In 2019, more than 3,900 Thai youth participated in this activity and to promote the potential of Thai youth to becoming the next generation of football player.
• The sponsorship of "BANGKOK MIDNIGHT MARATHON 2019 Presented By Umay+", "Phukethon 2019 Presented By Umay+" and Umay+ Presents Lamphun Half Marathon 2019" At present, running is a sport of exercise that is currently has become popular among health lovers. EASY BUY is one part of an important role to promote a sport-tourism industry. As well as strengthen relationships within the family and to encourage health care.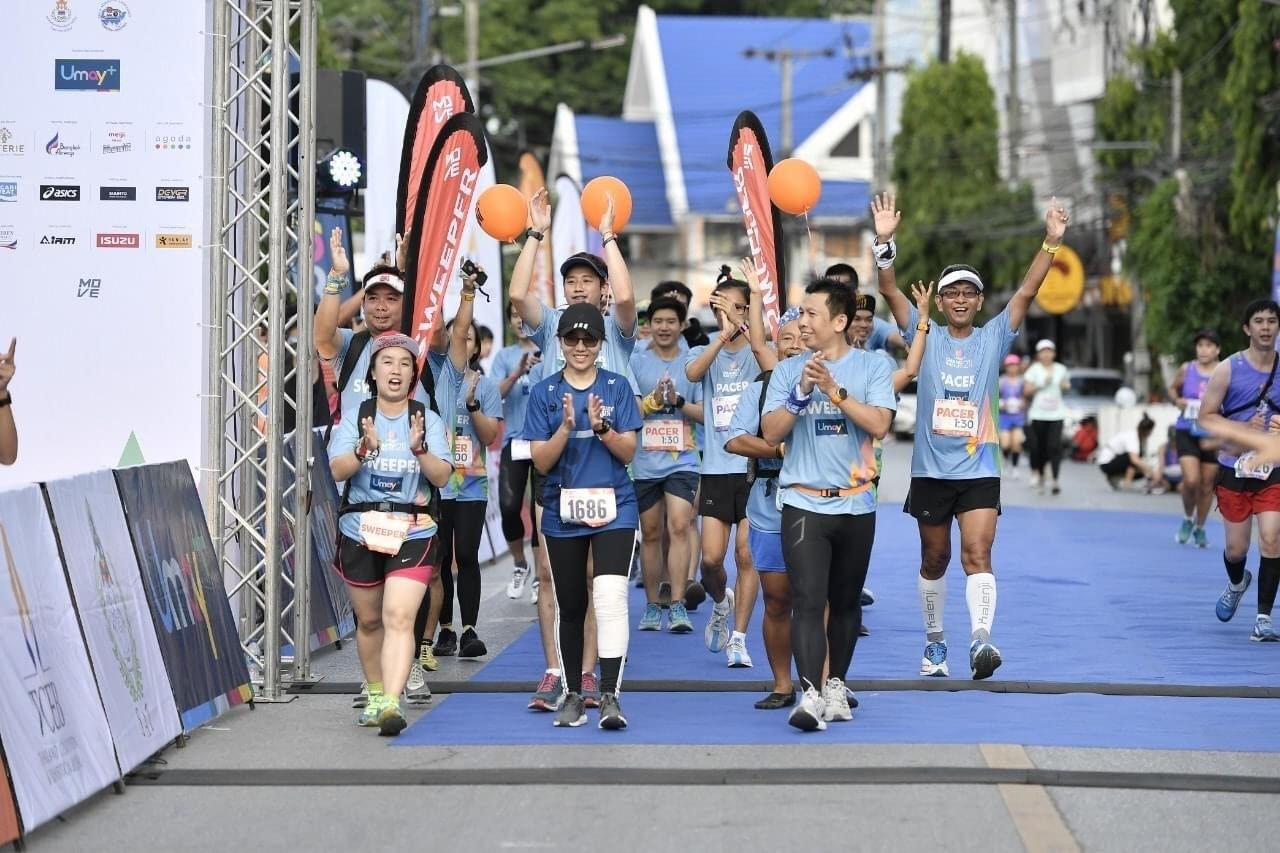 • Umay+ Dream Marathon is a project for Thai runners to have the opportunity to develop their potential until able to build a reputation for Thailand in the world class stadium. In additionally, Thai marathon would be a turning point that makes this sport to raise the standard. It is also a project that inspires Thai people to take care of themselves more. It make the society growth with people strong in physical health and mental health.